11th Mar 2017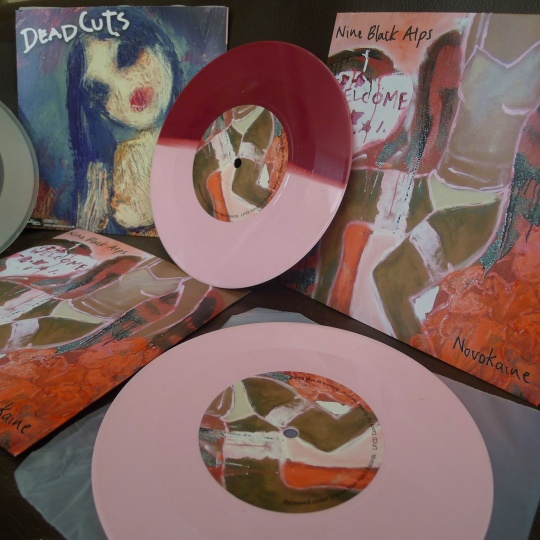 Hey world,
Apologies for our absence in 2016, seemed to be lame year globally, so we thought we'd lie low and monitor the situation from afar.
But the good news is that we've teamed up with the punk label, Speedowax, to reissue some of our records on vinyl.
On 21 April, our third album, Locked Out From The Inside, will be reissued on purple vinyl. It will be available from any self-respecting independent record shop, but if you make a preorder via the Speedowax shop, you can pick up a copy on teal blue vinyl.
If that wasn't enough, Speedowax also allowed us re-release our song, Novokaine, as a split seven-inch single with Deadcuts. Not only are Deadcuts amazing in their own right, but they also feature a couple of members of Senseless Things who were one of the best UK guitar bands of the 1990s.
And we'll hopefully return with fresh noise for your faces at some point this decade…
Nine Black Alps