11th Apr 2014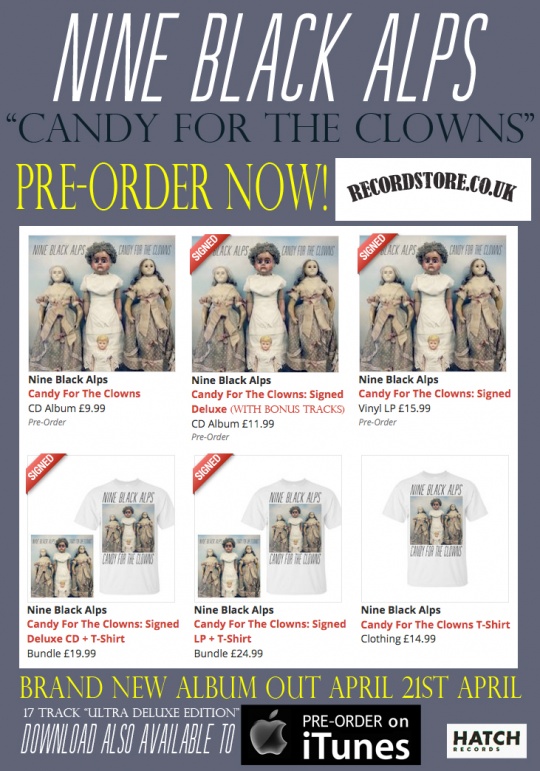 Nine Black Alps "Candy For The Clowns" is being released on 21st April. You can Pre-Order the CD, SIGNED Deluxe Edition CD (with bonus tracks and artwork), SIGNED VINYL LP (with free cd disc of the album), and exclusive T-shirt design. Buy the T-shirt and Deluxe edition Cd as a bundle and save £6.99!
CLICK HERE TO ORDER FROM WWW.RECORDSTORE.CO.UK
Or you can DOWNLOAD from i-tunes:
Pre-order the album and get "Supermarket Clothes" single straight away!